Road blocker TITAN is our most popular road blocker. It is design to protect against terrorist. What type and installation? What is the time of opening? What is top cover and dimensions? What is axis load and level of protection?  What is the standard and optional equipment? Get know about TITAN.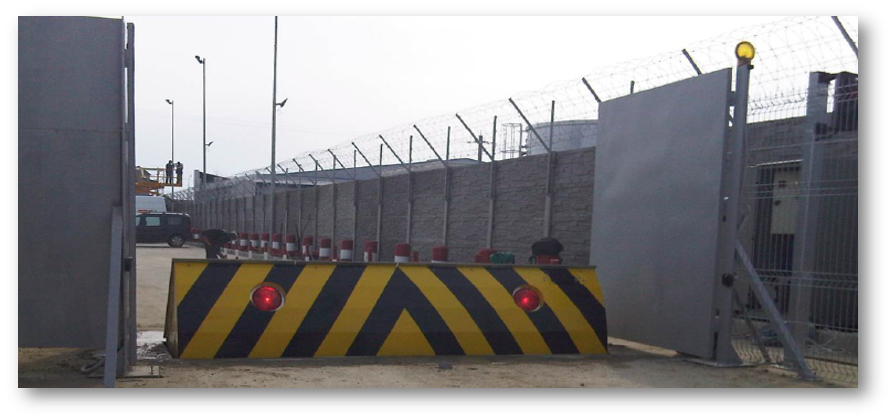 What type of road blocker is TITAN?
Road blocker TITAN is hydraulic road barrier which has PLC control Unit and electro hydraulical drive unit installed in external cabinet which can be installed in 7 meters away from road blocker. External cabinet is protected against weather conditions. Inside control cabinet can be also installed Emergency Fast Opening – EFO. Road blocker TITAN is deep mounted underground. You will find here more types of -> road blockers.
What is the time of opening road blocker TITAN?
Road blocker TITAN is rising in standard in 4-6 seconds. OPEN and CLOSE has the some type of operation. This time can be shortened by installing Emergency Fast Opening. Whit EFO roadblock is opening in 1.5 second.
Top cover and dimensions
Top cover is made of 6 or 8 mm anti-sliperry checker plates. Construction is protected against corrosion by hot dip galvanizing acc. to ISO EN 1461. Construction of road blocker also could be painted in every RAL colour. You want to know what is Dimensions of road blocker? The lenght of road blocker TITAN could be from 1 to 6 meters. Height of raised obstacle from 0.65 m to 1,2 m. It can be custome sized.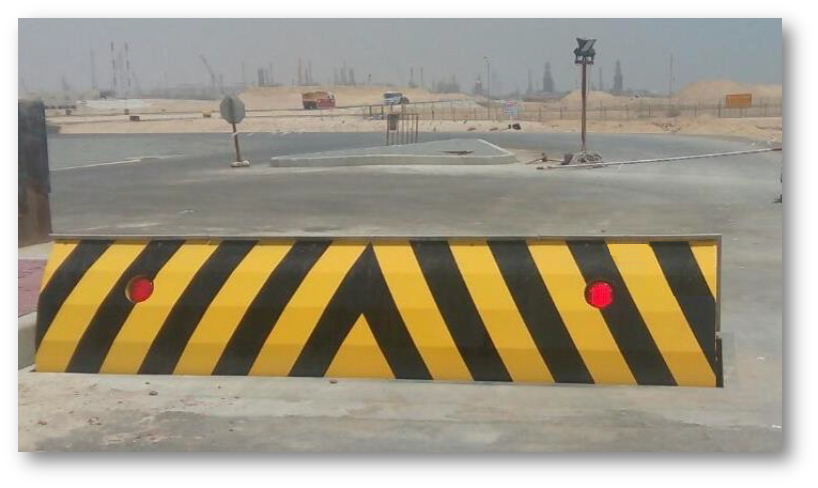 Axis Load and level of protection
Standard Axis load Is 11.5 tonnes. This axis load could be higher. Standard level of protection is K12, so it means that road blocker TITAN blocks 7,5 tone vehicle with at speed 80km/h. B&K also manufacture road blockers TITAN with level of protection K30.
Equipment
In standard equipment is pushbutton on box control panel to OPEN, STOP, EMERGENCY STOP and CLOSE. There is also hydraulic manual emergency pump, which allow to open and close road blocker in case of power failure. Warning lights and long hydraulic hose and electric wires.
In optional equipment could be EFO (Emergency Fast Opening), loops detector, UPS (Unlimited Power Supply), traffic lights, remonte controller, proximity card reader, Internet control module TCP/IP, LAN. Road blocker has possibility of integration with Milestone, Honeywell, Bosh or others.